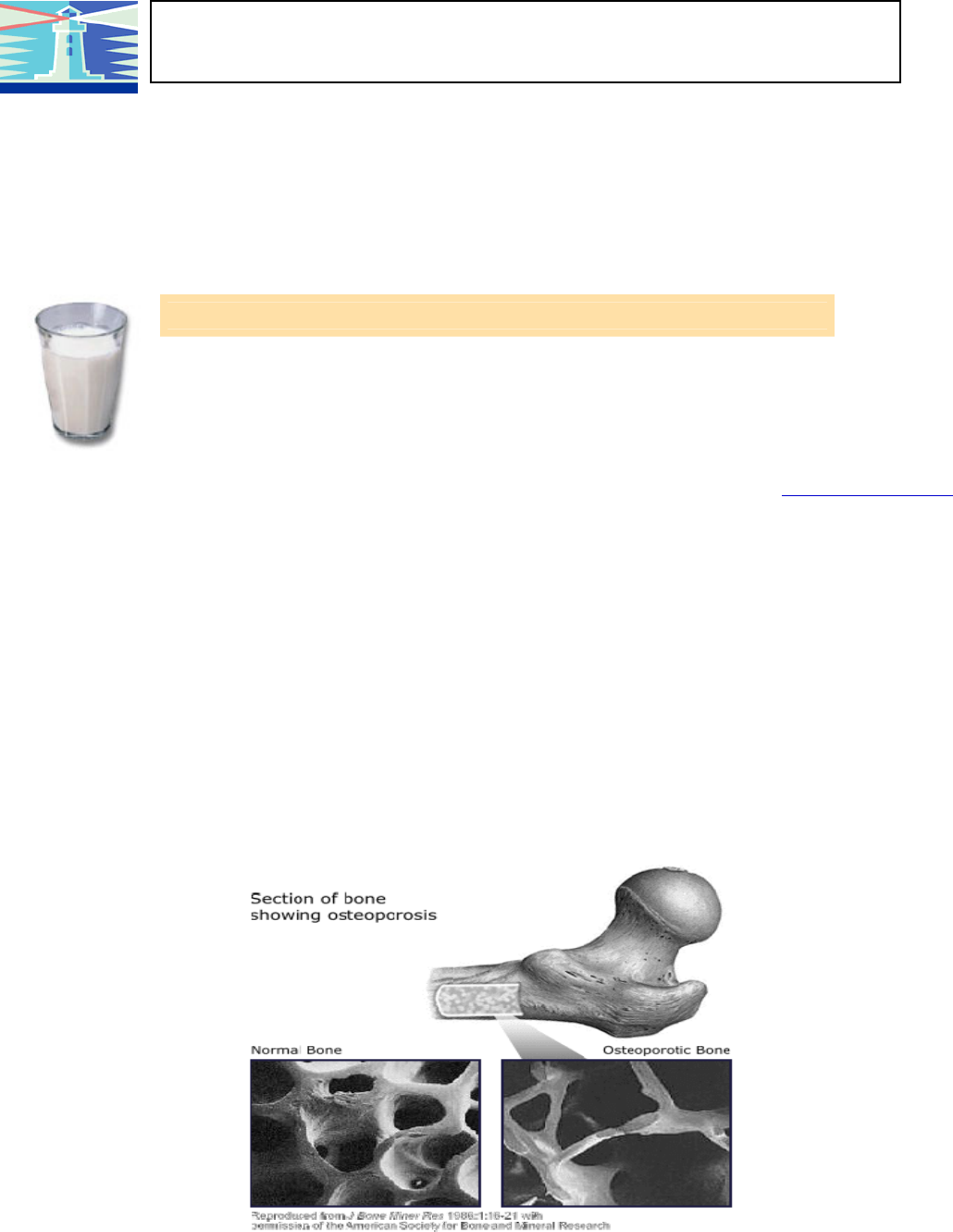 Raymond Wayne Whitted MD, MPH
…dedicated to safe, state-of-the
-art surgery and health life-styles for women of all ages
R. Wayne Whitted MD, MPH
8740 N Kendall Dr. Suite 101
Miami, Florida 33176
Phone: 305-596-3744
www.drwhitted.net
Bone Health
Bones play many roles in the body. They provide structure,
protect organs, anchor muscles,

and store calcium. Adequat
calcium consumption and weight bearing physical activity build str
ong bones, optimizes bone mass, and may reduce the
risk of osteoporosis later in life.
For more information on bone health and osteoporosis pl
ease visit the National Osteoporosis Foundation online at

http://www.nof.org/
*
Peak bone mass refers to the gene
tic potential for bone density. By the age of 30, the average woman has acquired most of her s

keletal mass.
A large decline in bone mass occurs in older adults, increasing th
e risk of osteoporosis. For women this occurs around the time

of
It is important for young girls to reach their peak bone mass in order to maintain bone health throughout life. A person with h
igh bone mass
as a young adult will be more likely to have a higher bone mass
later in life. Inadequate calcium consumption and physical acti

vity early on
could result in a failure to ac
hieve peak bone mass in adulthood
.
Osteoporosis
Osteoporosis or "porous bone" is a disease of
the skeletal system characterized by low bone mass and deterioration of bone tiss

ue.
Osteoporosis leads to an increase risk of bone fra
ctures typically in the

wrist, hip, and spine.
1